As a PhD Candidate in ethnomusicology at The University of Pittsburgh, my research interests include African American popular music, women in music history, music and media industry politics, and collecting, curating and archival practices. Using an interdisciplinary approach, my work draws on Cultural Studies, Feminist Theory, Critical Race Theory and Media Studies. Through the primary method of ethnography, I seek to engage in work that does not simply make knowledge about communities, but rather makes knowledge with communities.
Gospel Mime: My Master's Thesis, "Gospel Mime: Anointed Ministry, Afrocentrism, and Gender in Black Gospel Performance," examines the unique praise and worship practice of gospel mime within the African American Church community. Gospel mime combines popular gospel music with the theatrical medium of miming. One of the most recent forms of praise song and dance to emerge in Black congregations nation-wide, gospel mime was formally introduced into worship services in Pittsburgh, Pennsylvania in the early 1990s. As a ministry, gospel mime expands the line of liturgical song and dance, which has been an important part of Black Christian worship services since the 1970s, and has sparked debate about the role of dance and the body in worship practices. My thesis historicizes Black gospel performance within the framework of an African American music continuum in order to locate gospel mime as a nationally mediated and popularized circuit of Black expressive culture that produces meaning—both celebrated and contested—about race, religion, and gender. By investigating the history, social meanings, and embodied practices of gospel mime as an innovative outlet for creative spiritual expression rooted in traditional gospel practice, my thesis analyzes gospel mime as a set of aesthetic values and practices that articulate African American identities through sound and gesture. Based on research conducted with a gospel mime ministry at Bethlehem Baptist Church, in McKeesport, Pennsylvania, as well as with a self-identified "rogue" mime who no longer performs in the church, my thesis serves to investigate two contrasting styles, or paradigms, of gospel mime: the mainstream style of anointed ministry, as it is understood and popularized within the Black church, and an alternative style that reinterprets the practice. By examining the performative and pedagogical ways in which the art form of gospel mime re-appropriates entertainment outside of the African American music continuum and infuses it with innovative religious and spiritual expression, my thesis serves to highlight the social significance of gospel mime in the Black Christian community.
Betty Davis: For the last five years I have been researching, and working with funk musician (and now feminist icon) Betty Davis. In addition to being known as the former wife and creative collaborator of Miles Davis, Betty Davis has earned both cult status and worldwide praise for her unapologetic sound and avant-garde Afrocentric style that shocked audiences in the 1970s. Her three studio albums—Betty Davis (1973), They Say I'm Different (1974), and Nasty Gal (1975)—and one unreleased album (Is It Love Or Desire 1979) were reissued by Light In The Attic Records in 2007 and 2009 to a wave of critical acclaim. Though widely acknowledged by critics as being "ahead of her time," Davis's newfound popularity ironically came well after her time on the stage, when the retired singer was then in her early sixties. With her music and image circulating once again, generations of both old and new listeners are being inspired by Davis's uniquely raw and innovative aesthetic. Through my research and ethnography on/with Betty, I became Associate Producer of Betty - They Say I'm Different (Native Voice Films, 2017), a feature-length documentary about the life and disappearance of the once ridiculed and shamed industry pioneer. Most recently, I have musically collaborated with Davis on her first new song release in forty years—"A Little Bit Hot Tonight"—a sultry pop-hybrid of soul, blues, Latin and jazz that speaks to the musical spirit of fusion that defines Betty Davis as a songwriter. All proceeds go to the Betty Davis Scholarship, an annual award set up by Davis and I for a graduating senior who is pursuing music at Steel Valley High School (Ms. Davis's alma mater).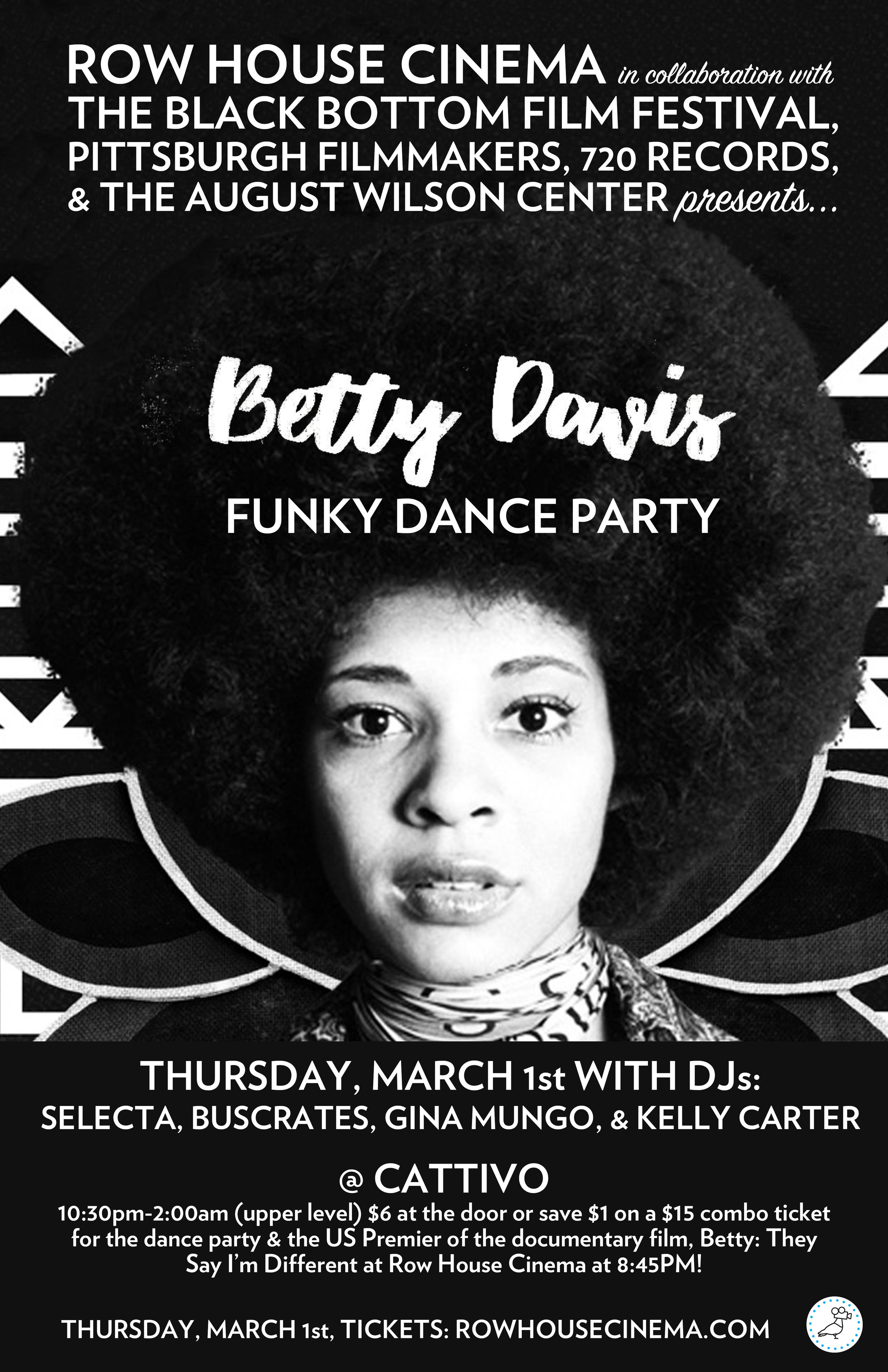 Reissue Record Culture: My current doctoral research stems directly from my work with Betty Davis. In 2007, the raw and unapologetic music of Davis was reissued on Light In The Attic Records to a wave of critical acclaim. The (re)emergence of Davis's studio albums, as well as previously unreleased archival material, cemented the pioneer status of the singer who was once ridiculed and boycotted for her sexually dominant lyrics and physically suggestive live performances. Due to shifts in socio-political context within the music industry, Black expressive culture, and mainstream feminism, Davis is now celebrated as an artistic innovator and progressive social figure whose musical ideas and aesthetics emanate at large in mainstream popular music. By focusing on gender and sexuality politics within the media history of soul and funk, this doctoral research aims to create a dialectical analysis between the industry and cultural politics that suppressed Davis during her heyday and the present-day curation practices of reissue that attempt to re-package Davis. I am interested in the critical interplay between content and context, as well as text and audience, and identify two different "interpretive communities" (Jacqueline Bobo, 1995) that are crucial to Davis' (re)emergence: (1) the cloistered community of record collecting, and (2) a Black feminist audience manifested through the Black Women Rock organization. This research uses Davis as a case study to interrogate the cultural work of reissuing, reclaiming and representing a previously marginalized artist for modern day consumption. Through a combination of ethnographic and historical research, this research will critically examine how certain "interpretive communities" are enabled by these forms of cultural production to access the past and, in the process, reconstruct meaning and value in the present.